I have not engaged on any overseas epics since my last trip report in July (aboot Canada, eh!) But recently I flew over to Queensland to see my friend's band play at an intimate three-day folk music festival held at a bush camp outside of Woodford. Note this isn't the Woodford folk music festival, which has over 130'000 attendees—but one precisely 130x smaller than that.
The vibe was magic. Mostly musicians attended, so despite having only one stage for the festival, each of the hundred crackling campfires every night were stages unto themselves, hosting impromptu jam sessions of guitars, violins, mandolins, harmonicas, accordions, banjos, and other folky instruments. One friendly couple (Canadian wife from Nova Scotia, and Irish husband) busted out "Farewell to Nova Scotia" in my honour.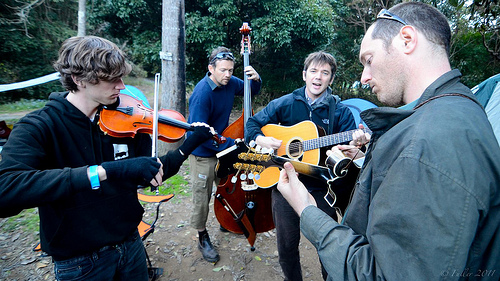 It was a weekend of new friendships. The band I went to see is actually that of my flatmate Kathleen's brother, so of course she was there too, and invited one of her old friends, Karen, to join us. Now Karen is a dear woman, but a bit different to the typical people I camp with.
She appeared at our campsite in her BMW convertible (with vanity license plates) packed full of camping necessities, wore her designer rabbit-fur hat and white Armani sweater (which sponged up red wine stains all weekend), and sported Hunter wellies (the rubber boots Kate Moss has apparently made fashionable). The enormous (aka Aussie-sized) tent we shared had two equal sized compartments: Three of us slept in one half, while Karen and her queen size air mattress completely filled the other half. Our different approaches to camping (and life) meant we learned a lot about each other's perspectives that weekend.
I made another friend, quite unexpectedly, when I struck up a conversation with a gorgeous baby girl, Ayla, next to the stage. We chatted for less than a minute, and then I sat down in the grass to enjoy the performance. A few people around me shared my curiosity as we watched the two year-old stagger over to her pile of blankets and stuffed animals, gather them all up her arms, carry them back towards me, and wordlessly build a nest in my lap. She then jumped down onto the pile and sat in my lap watching the show for the next thirty minutes.
Her mother watched the whole thing, dumbstruck, and whispered, "She never sits still. She's adopted you!". It was magic. Especially the bit later on, when she pulled my hair and gouged my eyes. She loved me.
The next day Ayla's mother bought her a smoothie, which Ayla offered me. And later in the day when I saw Ayla with her grandmother, I waved at her, and she ran over to me and sat in my lap. She obviously found me as captivating as my friends do, because within a minute she was asleep. She was out cold, and I had to carry her for fifteen minutes back to her mother.
A week later I sent Ayla's mother the great photos I got of her, which she plans to print and frame. Ayla's mom replied, "we wish we could take you home with us!" My girlfriend enjoyed reading that.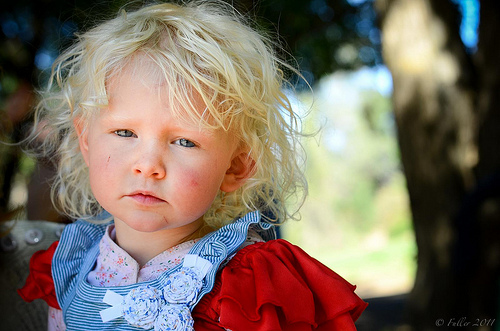 I can't tell you about all the new friends I met that weekend, so I'll tell you about one more: One that came unexpectedly in the night and crept silently into my sleeping bag. I felt a twinge of pain when it bit me, but ignored it and went to sleep. In the morning I woke up to find a tick quite angrily attached to my armpit. I called the good doctor (and also lead vocalist and guitar player)
Innes, from the next tent, and he got out his medical bag. Doctor Innes' first priority was to get out the stethoscope and check the vital signs. Of the tick. He announced, "The tick is in good health. Now I can begin to remove the parasite from it."
Fortunately for me, he botched the operation. The tick perished.
But the tick's brother avenged that death, the next night. That's another story.
~~~~~~~~~~~~~~~~~~~
Sick of photographs? Too bad, I'm not going to stop anytime soon. But as a special treat, I have three very short videos from this trip! If you want to see what the good doctor does between tick removals, or my little Japanese friend Nozomi ripping it up on the marimba, check out my Youtube channel here: http://www.youtube.com/user/mikef13
And for photographs of this and other misadventures of the past few months, including storm troopers on the freeway, and abandoned power stations, click any of the thumbnail photos.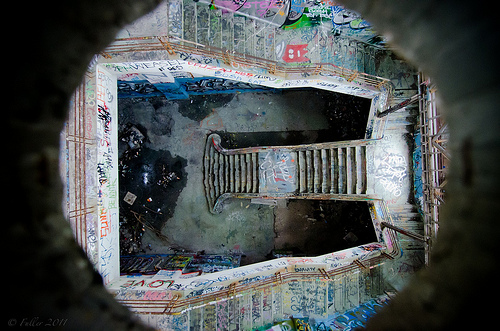 Bye for now!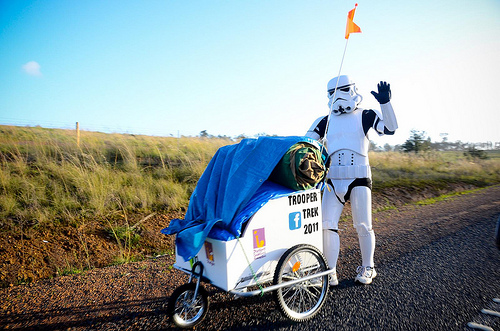 -Mike