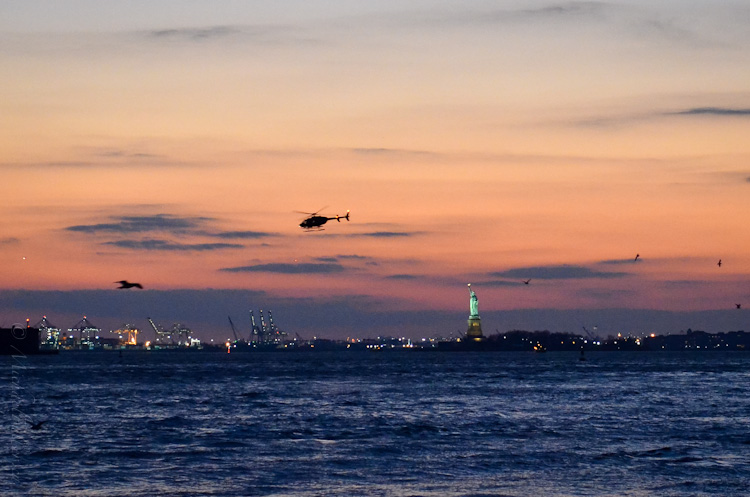 The Big Apple. The City That Never Sleeps. The Empire City. New Amsterdam. Gotham. The Five Boroughs. The City So Nice They Named It Twice.
New. York. City.
After the west coast climbing adventure and on either side of family Christmas events, I spent a month holed up in a Toronto basement, racing to finish my book (the World at Work) before the next trip (one to a place with no internet).
It's been an unintentional tradition of mine to spend New Years Eve in random places – including secret camping in the wilderness of the South Island of New Zealand; kitesurfing in a small town in Western Australia; my first night in Argentina at a Buenos Aires hostel; and a gay club in Melbourne). One of my oldest friends had been living in Brooklyn for many years and I'd never visited him. In fact, somehow I'd not *ever* been to New York City!
Not knowing how long I'd be stationed so near, I tried to organise a Craigslist rideshare to visit. After a few fails at organising – due to dodgy or flaky strangers – I jumped on a little plane with two little lenses (primes 35mm & 50mm). I only had a few half-days of shooting, so this essay is short and sweet. I hope you enjoy the results.
<-> <-> <-> <-> <-> <-> <-> <-> <->

Click the photos to view them in a glorious full-screen gallery, using arrow keys to change photos.