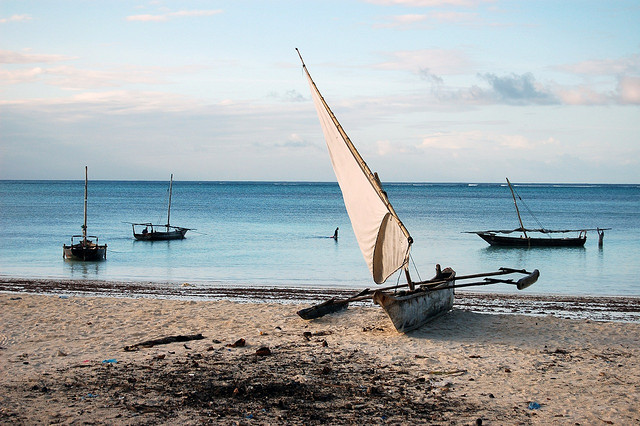 T
he conclusion of my adventures in Africa has come. The final days proved the most exciting and eventful, because of a few memorable journeys.
The bus trip down the coast to catch my ferry was sticky and humid, yet nobody would open the window. I had the aisle seat, so bus etiquette meant I had no control over windows. Then the woman in front of me opened a window! Ah, a breath of fresh air. But just then a woman across the aisle leans over, says something in swahili while scrunching up her nose and pointing to her kids, and the window begins to close.
Usually I'm very accommodating but this time I had to protest. It was close to thirty degrees, cloudy, and 100% humidity. The woman said "But there are children here!" and waved towards her two kids, both clad in bright new fleeces despite the heat. "Your kids won't freeze. I can't breathe in here, I need the window open." She agreed, but continued to scrunch her nose everytime the breeze flew towards her.
I met two British guys while scouring Dar es Salaam for a hotel the night before my ferry ride to Zanzibar. We ended up sharing a triple room and traveling together for the final 5 days of my trip. They were both interesting secondary school geography teachers. Yesterday after two days on the beach – and a nice sunburn – in the north of Zanzibar island I bid them farewell. I chose the $1 daladala instead of the $5 tourist taxi for the 60km ride back to the main town. (Distances in Africa are better measured in time than kilometers, because of the strong variation in both bus and road conditions.
This trip was to take 60 minutes in the tourist van but twice that in the daladala). The daladala bus was a small truck, with wooden bench in a U shape around the tray, with open sides and a thin roof. It was 'licensed' to carry 20 people, which believe me is enough already. The trip began with about 10 and I kept my bag with me, as opposed to on the roof where they'd like to put it. This proved to be one of my best decisions ever.
The truck soon filled to 20 people, and my each time the vehicle screeched to a halt I felt the weight of 10 people sliding into me, pinching my knees together so hard I thought my bones would shatter. Each time we stopped (which was every few minutes, whenever somebody waved down the bus using the 'dribbling basketball' motion common to Africa), people would move on and off and I would have a second of respite from the pressure. At least my squashed body would have a variety of squashing, so no part would be numb for too long.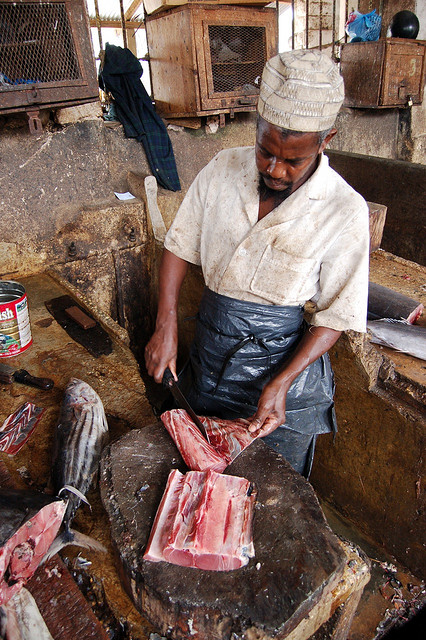 At the halfway point of the trip, some men with large baskets stopped the bus. Each basket was nearly a meter long and half a meter high, and filled with fresh fish. These baskets weighed well over 100 lbs each, because it took 5 men to lift them – up onto the roof of the bus. After the two baskets were up, I turned to see what else they had. I had to look a few times to believe what I saw – a giant manta ray, more than a meter in wingspan, and dripping with slime and blood.
As they heaved it onto the roof, I noticed a gooey liquid dripping off the side of the bus. The fish baskets were loosely woven, and the ray was merely strapped on, so nothing prevented their slime from running freely off the side of the roof. The locals on the bus noticed this and quickly unrolled the tarpaulin window covering to prevent goo dripping onto our backs. Seemed like a good idea, but proved otherwise: Instead of the slime dripping dangerously close but usually missing our backs and falling to the road, it was now being randomly ejected in all directions by the flapping tarpaulin – sometimes away from the bus but often flinging droplets into the seating area. I'm sure glad I saved a clean shirt for the plane home.
The VIP Lounge
A
s my flight is midday today, I opted for the cheap night ferry back to the mainland last night. It would also save me a night's accomodation. Seemed like a brilliant plan to me. It wasn't, but like most terrible adventures they are worth it for their stories. We boarded this boat at 9pm and with a handful of other backpackers were shown to the 'VIP lounge' upstairs, with couches and foam mattresses. And cockroaches – but only the small ones.
Later on, another dozen well-to-do Tanzanians joined us upstairs. I visited the bathroom, and noticed it was in a sorry state. I expected not to revisit it and was thankful for that. Upstairs, I slept well at first, despite the exceedingly rough seas that tossed the small ferry up and down, giving you the feeling of weightlessness characteristic of rollercoaster rides. I've always enjoyed that feeling, when your stomach goes up into your throat, and started to wonder how people could become sea sick. At 4am I awoke and the violent tossing was rolling me around too much, so I watched the angry waves splash over the bow from my bed beside the window. As I thought of something I had to write down, I took out my notepad and light.
Within seconds I felt sea-sick. As I tried to sit up and breathe slowly, I took out my earplugs and heard the wretching of several others in the dark room. The air in the room was stuffy and unpleasant. I realized that fabric furniture, carpeting, and foam mattresses are not appropriate for a place that holds a handful of seasick passengers on a nightly basis. The air began to feel much more unpleasant at that thought.
I scrambled downstairs to the bathroom, which condition had, as expected, deteriorated noticeably. A bathroom that starts out messy does not improve during a journey. I wasn't going to be sick, just wanted to use the toilet. But in this part of Africa people squat, they don't sit. So the toilet seat was covered in 'muddy' (hmmm…) footprints, and I had to use it in the same fashion. Believe me, that was a tough balancing act. I'm quite proud that I managed to avoid being thrown off by the rough seas, and becoming sick given the conditions at hand. I went outside to get some fresh air and all was well again. I wish I could have had a photo of the second class seating on the boat. Bodies lying everywhere, limbs strewn over armrests, boxes, and railings. I even saw one man sleeping on a staircase – now that is a feat.
---
And so I've found myself back in Dar es Salaam, and ready to go to the airport. Don't worry everyone, I managed to find a shower at the YMCA early this morning, and saved a fresh set of clothes for the trip home. This whole summer has been an unforgettable and eye opening experience, and I appreciate all the feedback I've received from everybody. I hope you've enjoyed my tales and anecdotes.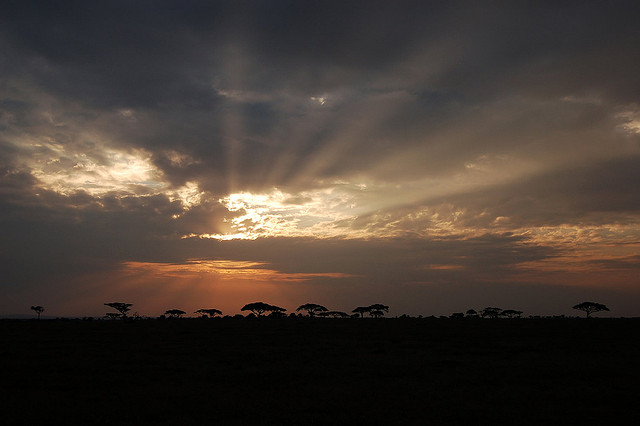 Until next trip,
-Mike